closing in on our last week here in
semur
, which is mind-boggling! our time here seemed to stretch endlessly ahead of us when we first arrived, and the days are long but the weeks are blurring together. yesterday, i took a shower, got dressed in clothes other than yoga pants, and put on make-up just to go to the grocery store for a handful of things. yeah, i think we're just not cut out for country living...
linking up again with
nat
and
annie
on thoughts for thursday! you should too!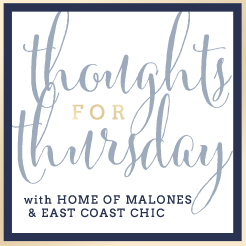 it has seriously been raining here since friday. that's six days. not on and off, and not nice summer storms in the evening. it's been gray, rainy, and 50 degrees and we are going a little stir crazy. july in france feels a lot like november in new york! but
this dreamy forecast for seattle
is keeping me going... hopefully it stays that gorgeous for our three weeks there and we get lots of time out on the water.
the view from blake's parents' house... cannot wait to be on that deck!
we've been working our way through
this list of the top fifty movies about LA
to get us excited (not that we needed any more help). so far, we've done greenberg, boogie nights, and then on monday (while it was indeed raining!) we watched one of my all time favorites, singing in the rain. gene kelly was just so dreamy. he was my very first crush. apparently, i've always been a 90 year old woman trapped in my body.
i've been doing a little bit of birthday list making and a
public bike
is at the very top. now that we have a place to store bikes that isn't a balcony or a wall inside, i foresee a lot of riding in our future in LA and a huffy just ain't gonna cut it. mmm. dreamy. isn't she a beaut? the only quandary is what color to get. good thing i have about two months to consider this important question!
it's our last weekend in burgundy, so saturday we're heading off on another day trip to a town called beaune, which is about 45 minutes away. hard to believe that this time next week we'll be heading back to paris for a night and then getting on a plane to fly to the west coast!
what's on your agenda this weekend?